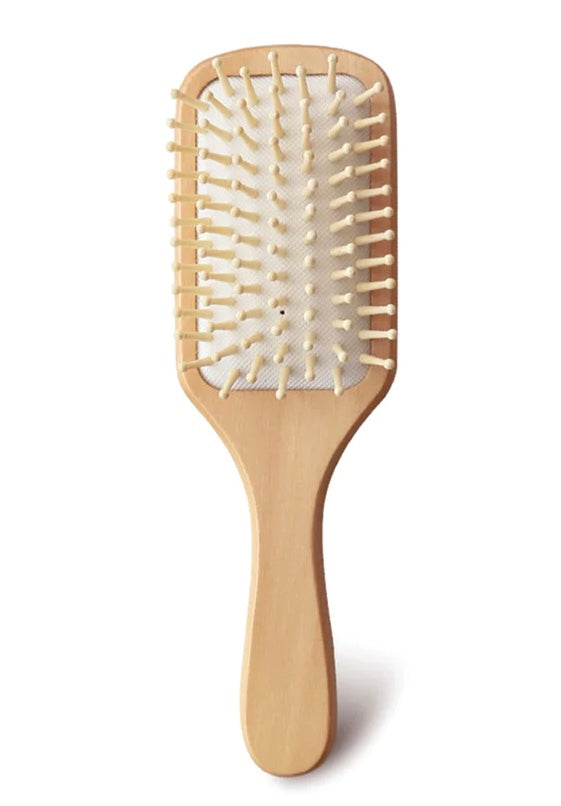 Le Piaf Flat Brush Bamboo
Le Piaf Flat Brush Bamboo
$27.00
Professional Massage Bamboo Brush Healthy Scalp Hair Care Paddle Hair Brush
Anti-Static, Airbag  
Benefits
The natural bamboo handle is comfortable to hold and easy to use. Anti-static design can prevent hair from tangling and curling, making hair silky smooth and free from static electricity damage and hair breakage.  
The flexible airbag base can massage the scalp, just like a mini shock absorber, which can be easily used.  
Suitable for all types of hair, curly or straight hair, long or short, thick or thin, dry or wet.  
Great for traveling. 
Customer Reviews
bamboo flat brush
Good item overall, but came chipped on the back of the brush
12/31/2022
Roberto J.

Australia
Awesome brush!
This is such a great brush. I have thick curly hair and it really works well for me. This brush is really suited to any hair type! Another great product from Le Piaf!